The VB Programmer, LLC
Bruce Gordon, President

Phone: 856.906.0650
Fax: 856.210.1555
Email: Send us an email

Located in Cherry Hill, NJ
..........................................................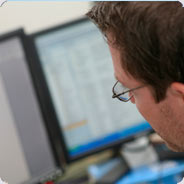 ..........................................................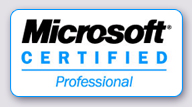 ..........................................................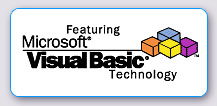 Welcome to The VB Programmer, LLC
The VB Programmer, LLC is a Cherry Hill, NJ (near Philadelphia, PA) firm established for the purpose of providing custom software application development, website design and development, database design, and related services to local, national, and international clients. Our clientele comprises a diverse set of industries including health care, estate planning, insurance, personnel recruitment, retail sales, construction, and the arts. Our technical specializations include Visual Basic (classic and .NET), SQL Server, MS-Access, MS-Office automation, ASP (classic and .NET), and JavaScript.

The VB Programmer, LLC was founded by Bruce Gordon, who also serves as the company president. Bruce is a seasoned professional with over 25 years of industry experience, having started his programming career in 1985. For most of his career, Bruce worked as a programmer in the corporate world. He also worked part-time as a computer programming instructor throughout the 1990s. In 2002, he began to take on free-lance programming projects on a part-time basis and with a growing clientele, he officially formed The VB Programmer in 2006.

The VB Programmer, LLC provides custom software application development, website design and development, database design, and related services for reasonable rates. Take a look around and see what we have to offer. Contact us today and let us know how we may help you.

The VB Programmer, LLC specializes in:
Visual Basic Application Development
Website Design and Development
MS-Access Database Development
MS-Office Automation and Integration
Data Conversion
Legacy Systems

Click here for more information.

Data Management for Businesses

Does your business have a need to manage data more effectively? The VB Programmer, LLC can create or update a Windows-based or Web-based database application for you. We can create user-friendly database applications customized to your needs. The VB Programmer, LLC has the expertise, knowledge and experience in computer programming, data collection and data management to put together or improve upon a database for your business.

Recent database management projects include:

A web-based Employee Portal system for a Philadelphia-area energy company. At its core, it is a workflow system that allows users to process a number of web-based business forms from initiation to various levels of approval. The business processes handled include purchase orders, travel requests, occupational incident reports, and disciplinary reports. In addition to these management processes, the system provides a number of front-end features accessible to all employees, such as news, suggestion box, and the ability to download various technical and human-resources oriented documents.
A Windows-based application for a Pittsburgh-area landscaping company. This system allows the company to manage their entire business process, from customer management, detailed time and materials job estimating, work order and timesheet generation, employee timekeeping, and management reports.