The VB Programmer, LLC
Bruce Gordon, President

Phone: 856.906.0650
Fax: 856.210.1555
Email: Send us an email

Located in Cherry Hill, NJ
..........................................................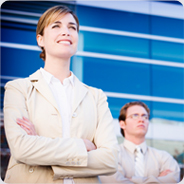 ..........................................................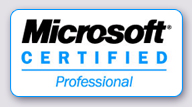 ..........................................................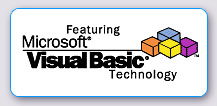 Testimonials
"Bruce was exceptionally receptive to our needs and exceeded our expectations of the project. He was very accessible throughout the process and was always checking in to inform me of his progress. He used resources we provided him with as well as ones he sought out on his own in order to complete our Access programming changes. He went 'above and beyond the call of duty' and was a pleasure to work with. I recommend The VB Programmer highly without reservation."
- Christine Harashinski, Operations Manager, American Bureau of Metal Statistics


"I have been working with Bruce since 2006 and have never been disappointed. I would highly recommend his services to anyone. His work ethic is fantastic and skills are impeccable. Bruce has great programming skills and understands the meaning of a deadline. He has great communication skills and is very thorough when it comes to understanding a project and getting the big picture on future possibilities that may need to be addressed."
- Ken Wolff, President, Spectrum Computer Technologies, Inc.


"Bruce was asked to further customize a health-care related Access database. He took the time to learn our office systems and the issues specific to medical scheduling. This enabled him to write the perfect application for our needs. It continues to function flawlessly. He has been available to write upgrades in his usual timely fashion. I recommend him to anyone requiring VB programming."
- Eric D. Strauss, M.D., Hand Surgery and Rehabilitation Center, Marlton, NJ


"Bruce is a very good programmer that is responsive to my needs and completes work ahead of schedule."
- Jacob Stern, CEO, Imeriti, Inc.


"Bruce was an absolute joy to work with. He was able to easily understand what I wanted and provide a perfect solution to all of the complex problems involved in the project. He is very detail oriented and responds quickly and finishes projects ahead of schedule. His immense knowledge and creative thinking leads to amazing results. I would highly recommend him and plan on working with him many more times."
- Victoria Van Horsen, Advancement Technology Manager, The Principia


"Bruce went above and beyond in helping me prepare and implement a computer program that will gather data for my doctoral dissertation. He was not only thorough, but he completed the work in under one week after starting from scratch. He was ever available and I was never hanging out waiting for him to respond. His work is just excellent in every way. I will recommend him without reservation to anyone needing computer based services."
- Toby A. Hagar, Ph.D., Licensed Professional Counselor, Certified Addictions Counselor III


"After a brief discussion via e-mail, a data reporting application was designed for me and I could not be more delighted. This application has been designed in order that I can make some minor changes to the software which enables me to use the data reporting application in many different projects. Support has been excellent and I can recommend this design team without reservation."
- Ian Wilson, Commissioning Manager, Maintenance Controls and Engineering Scotland Ltd.


"The VB Programmer is truly a rare find. Bruce is dedicated, honest, sincere, and a real pro in his chosen field. I am very satisfied with the results of his efforts and would highly recommend this firm to anyone who needs a programmer and/or website designer."
- Gary Marcus, Owner, Inovari, LLC


"Timely, reasonable, professional, great communication, thanks! I am looking forward to working with Bruce again."
- Edward Higgins, Consultant, North Palm Beach, FL


"The VB Programmer designed a beautiful site for me. They were very easy to work with and very responsive to any changes that I requested. Everyone who has viewed the site has commented on how informative it is, how good it looks, and how easy it is to navigate."
- Ed Cunningham, RN, M.Ac., Dipl. Ac., Director of Clinical Education and Services, The Won Institute of Graduate Studies


"The VB Programmer was invaluable to me in setting up my website. Bruce is very knowledgeable of his craft and was quite patient in working through the various ideas and changes I had made. The end product was more than just satisfactory to me."
- Barbara Coscarello, M.S., President, GAP Management


"The exciting, innovative and creative ideas implemented by The VB Programmer have breathed new life into my business."
- Dr. Paul Gordon, Owner, Samson Publishing


Endorsements
Endorsements from Bruce's former colleagues and employers are listed below.
Bruce worked as a Senior Programmer/Analyst for ICT Group, Inc. (now Sykes, Inc.) from 2002 to 2009.
"Bruce is a dynamic, well-rounded and intelligent developer. He is well versed in many software platforms, and is always a valued member of every project he is involved with. His ability to pick up new disciplines quickly is one of Bruce's many strengths coupled with his existing extensive knowledge and experience developing in Visual Basic and Web application design. Bruce is always a pleasure to work with."
- Diane Renee Lambeck-Riley, System Director - Global Telesales, ICT GROUP INC, managed Bruce at ICT Group


"Bruce and I worked together for three years on a large Business to Business lead generation program for SAP America and other business partners. The system that Bruce helped develop tied directly to SAP Systems which was truly an accomplishment. Bruce has a very good knack of making database views very easy for sales Reps to navigate through. Please feel free to contact me with any other questions at 267-987-0810. Herb"
- Herb Viniarski, Sr. Director, Operations, ICT Group, Inc, worked directly with Bruce at ICT Group


"I have known Bruce for over six years and highly recommend him as a dedicated and committed programmer. Bruce and I worked on a number of projects together at ICT Group and his work could always be described as "top notch". The most significant example was a project that was in jeopardy and required new thinking to get programs and reporting off the ground. No other programmer was able to do what was required for the account until Bruce was assigned as our programmer. I regularly turned to Bruce for his insight and abilities on programming projects, knowing the results would be commendable and address all of the programs needs. If you are looking for a programmer who listens for the needs and delivers, then you are looking for Bruce Gordon."
- Helen Miller, Senior Director, Operations, ICT Group, Inc., worked with Bruce at ICT Group


"I've had the pleasure of knowing Bruce for 6 years and worked with him on several campaign management programs for 4 of those years. I know Bruce to be a dedicated, focused and very effective Programmer/Analyst. He is an organized and quality focused professional with a 'can do' attitude and great people skills. Bruce will be a strong performer wherever his career takes him."
- Joe Brown, Director, North American Pharmaceutical Services, ICT GROUP INC., worked directly with Bruce at ICT Group


"I had the pleasure of working with Bruce on multiple projects through my tenure at ICT. Bruce is a detail-oriented Programmer who consistently provided excellent programming solutions by creating user friendly applications for our agent facing tools, as well as superior reporting tools for my team to meet our clients' needs. I always knew if Bruce was assigned to my work orders I would get the result I was looking for the first time and not have to go back and forth with changes. He took the time to fully understand the specifications I submitted and frequently went above and beyond what I was looking for and developed solutions that were not only user friendly but provided more detail than I was looking for and with expediency! I frequently would request his assistance to fix reports or applications that others developed that did not meet the required specifications or were taking longer than expected. I always knew he could fix what was not working in a timely manner, helping me maintain strong client relationships and developing further business opportunities with those clients! Bruce is an A+ programmer and one of the most personable people I have worked with in the development world! He would be a true asset to any organization with which he works!"
- Hollie Donnon, Asst Director, Client Services-North America Commercial Markets, ICT GROUP, worked with Bruce at ICT Group


"It has been an honor knowing Bruce through my time at ICT. Professionally he is a highly respectable and gifted programmer, and personally he is very good-natured and passionate about his what he does. Dedicated and hardworking, Bruce does what it takes to get the job done right. With an enviable track record of experience and skill sets, he has successfully achieved his ultimate goal of running The VB Programmer LLC, which simply continues to grow. To anyone looking for the right person to provide the software and data solutions needed for their company - I strongly recommend Bruce!"
- Tabatha Simpson, Programmer, ICT Group, worked with Bruce at ICT Group


"Having worked in the same and different Groups with Bruce while at ICT Group in Newtown I have found few Sr. Programmer Analysts with the same work ethic and dedication. His knowledge and experience would be an asset to any project."
- Joel Eisenberg, Sr. Oracle Database Admin, ICT Group, Inc., worked with Bruce at ICT Group


"Bruce Gordon is an excellent programmer/developer who is a sharp, detail-oriented professional. I recommend Bruce to anyone looking for a professional web site, and to anyone requiring some efficient programming and developing to be accomplished for their company."
- Tony Rizzo, Administrator, ICT Group, Inc., worked with Bruce at ICT Group


"Bruce was a pleasure to work with; he is very detail-oriented programmer which helped our team troubleshoot problems concluding with a concise solution in an expedient manner. Bruce will be an asset to any IT team because of his knowledge and the spirit of his personality. He is a winner!"
- Angela Glielmi, Senior Client Services Manager, ICT Group, worked with Bruce at ICT Group

Bruce worked as part-time programming instructor for Computer Learning Centers, Inc. from 1997 to 2000.
"Bruce was an evening instructor who was outstanding in the classroom and very popular with his adult students. Bruce is not only has sound technical skills, he has the ability to "translate" some fairly complex information to his students in a way that they enjoy learning...a neat trick! He was instrumental in his contribution to opening the Cherry Hill School and is a true asset to any team: dependable, focused, and fun to work with!"
- Sandra Matchica, Curriculum Manager, Computer Learning Centers, managed Bruce at Computer Learning Centers

Bruce worked as a programmer for Applications General Corporation from 1985 to 2000.
"I have known and worked with Bruce for over 15 years. He always offers practical advice and solutions that make sense. Highly recommended!"
- Ernie DiSandro, Former Client of Applications General Corp.