The VB Programmer, LLC
Bruce Gordon, President

Phone: 856.906.0650
Fax: 856.210.1555
Email: Send us an email

Located in Cherry Hill, NJ
..........................................................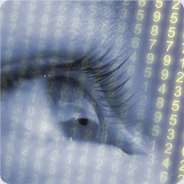 ..........................................................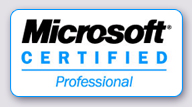 ..........................................................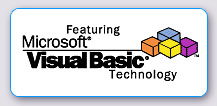 VB Tutorials - Feedback
Feedback on the tutorials is always appreciated. Feel free to submit a comment on our Contact page.
To return to the Classic VB (VB6) Tutorials page click here. To return to the VB.NET (VB 2010) Tutorials page click here.
---
Came to your website via search for "VB tutorials online"... I was VERY impressed with your pages!!! I want to learn on my own, but everything available is either cost-prohibitive or written to expand the egos of the writers of the texts/course materials. Then I found your pages ... I have downloaded the texts of your tutorial pages for study, and they seem MORE than adequate in teaching content for the application I need to build. I just want to thank you for your AWESOME Web pages, and for the information you have provided for the general public ... I will be referring people to your pages. Your "plain, straight talk method" of explaining the concepts behind coding is FAR superior than the $40.00 each books I have purchased in trying to comprehend the concepts, program structure, and methodology behind VB programming. My deepest gratitude to you for your straightforward approach to "teaching" and "explaining".
- J.L., San Diego, CA

You are doing a great job in providing most needed materials for upcoming programmers and experts. You guys are wonderful. Here in Nigeria, Africa IT students use your site as the second library. Keep up the good work.
-R.O., Lagos State, Nigeria

I just wanted to say how great the VB6 tutorials are! I've only just started, but I find that they're well presented, clear and logical - they're a big help. Very good value for the money.
- P.H.

Excellent stuff. You can actually read this without getting a headache.
- B.P., Jenkintown, PA

I find this website very interesting and very helpful.
- P.L., South Africa

I am a stay-at-home retired electronic tech learning VB6 as a hobby. This is by far the best VB6 tutorial that I have found on the net.
- E.H., Charlotte, NC

I just wanted to say that your website is absolutely invaluable to those of us that are brand new to VB. Thank you!
- J.G., Seattle, WA

I am a student of Computer Science and came to know about the resource on your website through searching for VB resources. I found your E-Book extremely useful and easy. I think it is the best resource online for beginners.
- W.H., Dubai, U.A.E.

I was looking for something to start on teaching myself VB and I did not know exactly what book to look for or buy, as I am not familiar with the programming of any kind I was looking at the basics step by step learning the VB and I found your website very helpful, the guidance on your tutorials and the few codes, is helping me a lot. I believe everything is possible when you positively approach it and understanding that it won't be easy but it can be done.
- M.T., South Africa

I am much obliged to you for your wonderful VB6 tutorial. It really helped me to start rightly. Thank you.
- O.V.

Your site is rich and well packed. Well done.
- S.I., Nigeria